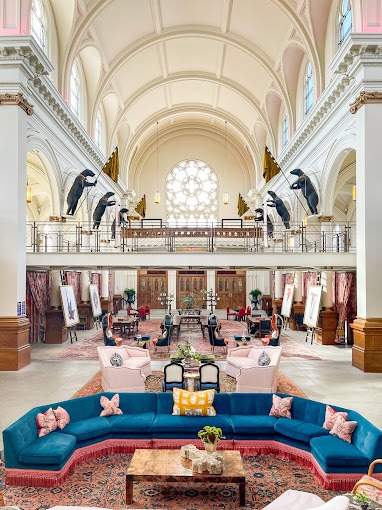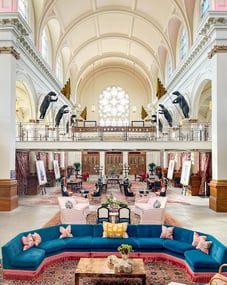 IMMERSIVE ARTS & CULINARY EXPLORATION
The first event of the Food for Thought series, Fathomable, is an immersive arts and culinary experience produced by Villa Albertine and Delicious Future in partnership with Saint Joseph's Arts Society.
Kalie Granier, exhibiting artist and ecofeminist, Jonathan DeLong, director of REAP Climate Center, and chef Maria Finn, will guide us through a multisensory culinary experience to explore and question our many relationships to our oceans.
This will be the closing of Kalie's site-specific exhibit:
The Realm of Underwater Forests
The culinary voyage will begin with Kalie, Jonathan, and Maria sharing their favorite ocean delicacy - and how those foods contribute to their ecosystems renewal.
5-course tasting culinary experience

The tasting will feature local oceanic delights, including Olympia oysters, uni, and seaweeds.

To be mindful of allergies and preferences, the menu will also include a local, vegetarian fare sourced from Saint Joseph's own organic Sonoma farm, Little Saints.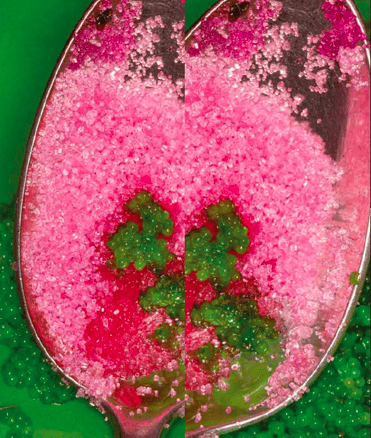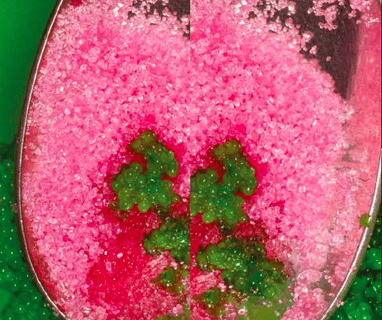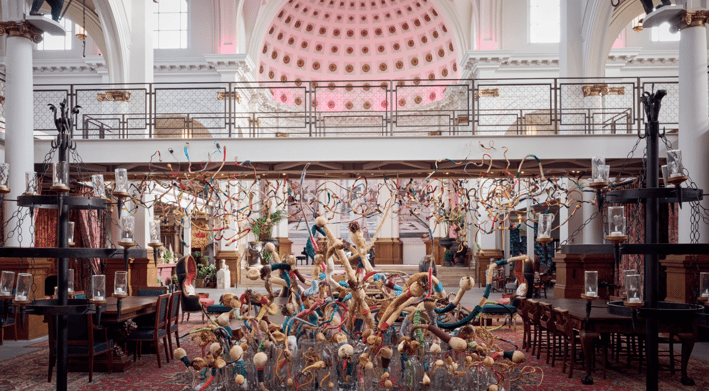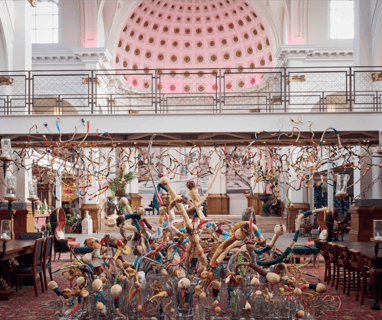 Maria Finn is a ocean-lover, chef, and writer who lives on a houseboat in Sausalito, California. She started her career crewing on all female fishing boat in Alaska.

Trained as a journalist, Maria is the author of five books, including a memoir, "Hold Me Tight and Tango Me Home". She is a graduate of the design science studio (Buckminster Fuller Institute), an artist in residence at Autodesk, and chef in residence at Stochastic Labs.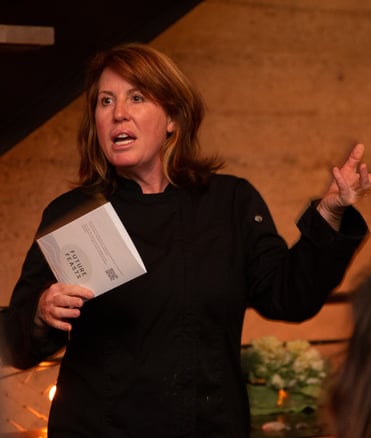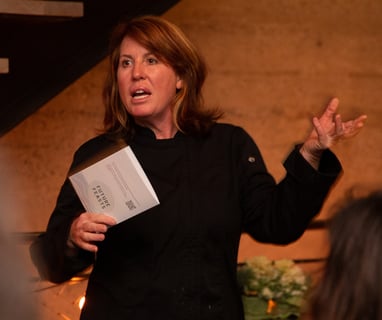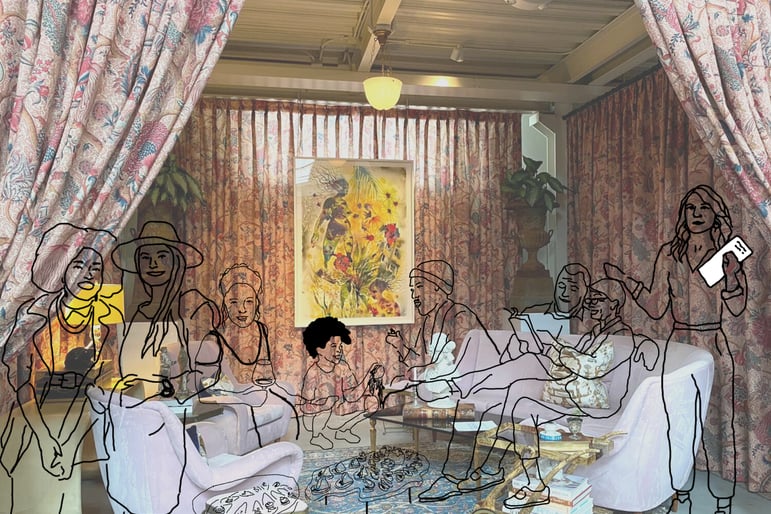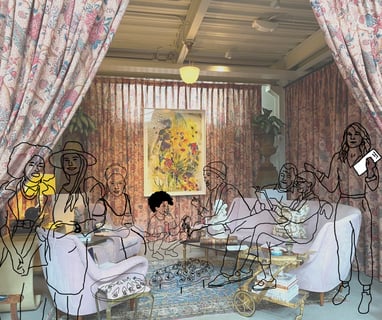 7 SALONS, 7 WOMEN EXPERTS
As you continue your culinary exploration, you will have the opportunity to meet and interact with 7 extraordinary women at the forefront of renewed relationships to our oceans.




Tanya Stiller of Healing Tides, herbalist, will share stories about the many health properties of seaweeds

Adriana Guerrero, expanding access to the oceans with Brown Girl Surf

Tristin McHugh, developing innovative and scalable solutions in the protection and restoration of kelp forests locally and worldwide

Sachi Singh, founder & CEO Rootless, bringing exciting new seaweed-based health foods to market.

Josie Iselin & Marianna Leuschel, directors of Above/Beyond educating on the importance of the health of bull kelp forest for the rest of our ocean
_____________________________
"I was delighted by the food, it was delicious. And what surprised me most was the company: how many people are interested in exploring deep questions about regenerative practices."

-Barbara